Join us and explore the Stadium District area (centered around Robson/Homer to Expo Boulevard to Abbott Street) and tantalize your taste buds at several restaurants and cafes.. This evening tasting extravaganza is on Wednesday July 12 from 6pm until 10pm and is presented by Vancouver Foodster.
Each restaurant will be serving up Tasting Plates and Tasting Cups for guests to enjoy and you will have a chance to visit many different types of restaurants throughout the event, meet some new food loving friends, meet the chefs, and learn about each of the participating restaurants.
If you haven't been to our previous Tasting Plates events, Novus TV featured one of our previous events on City Lights (view here).
Visit our Tasting Plates site and view our past events, photos and more!
Registration: Papparoti- this is where you will show us your printed or digital tickets and will pick up your Tasting Plates Passports and menus.
Participating Restaurants/Establishments
Papparoti
193 Keefer Place
Web: www.papparoti.ca
Twitter: @PappaRotiCanada
Cuisine: Café
PappaRoti – the buttery, coffee-caramel coated "father of all buns" that first took Malaysia by storm in 2003 and has since opened over 400 café locations worldwide – and is now developing throughout Canada.
Our coffee buns are freshly baked every 20 minutes in our stores, which attract people of all nationalities and age groups. Light enough to pass off as a snack rather than a meal, these delicious coffee-caramel buns are soft and fluffy, with a crispy top layering of coffee caramel, served alone or in combination with our various signature hot and cold beverages.
In addition to the coffee buns Papparoti is also proud to pronounce its new product offering the Pappa Rollie a soft and flaky croissant like texture pastry with Kaya (young coconut filling jam) inside – this item is a sure win amongst all our customers!
Hendricks Resto-Lounge
433 Robson Street in The Westin Grand
Tel: 604-647-2521
Web: http://hendricksrestaurant.com/
Twitter: @hendricksyvr
Instagram: @hendricksyvr
Inside the Westin Grand, Vancouver, overlooking the city's vibrant Library Square Hendricks Resto-Lounge offers a contemporary twist on the classics. With a subtle nod to West Coast lounge culture, Hendricks is both a full-service restaurant showcasing clean, modern cuisine as well as an old-school cocktail bar stirring up decadently crafted cocktails. Hendricks features a rotating roster of live musical performances and DJ sets on Thursdays, Fridays and Saturdays.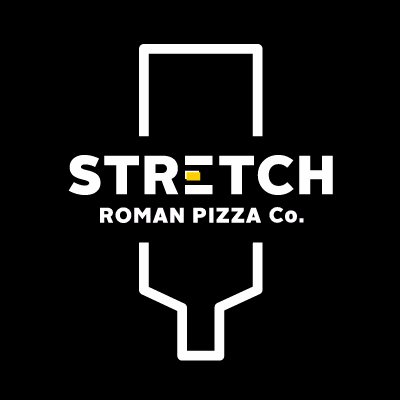 Stretch Roman Pizza Co.
415 Abbott Street, Vancouver
Twitter @stretchpizza
Cuisine: Italian pizzeria
Meet the Roman pizza, inspired by the popular gourmet street food of Rome.
The Italians call it "pizza al taglio", we call it a perfect slice of pizza!
Starting with the use of high quality, authentic Italian flour and a lengthy 48-hour dough making process, we produce a product that is light and airy with a slight crispiness to the crust.
Elements Diner
910 Beatty Street, Vancouver
Web:http://www.elementsdiner.ca/
Twitter: n/a
Cuisine: Asian
We are not your traditional Chinese restaurant. At Elements Diner, we bring together a variety of international fusion dishes from many parts of the world that have influenced Hong Kong. Including flavors from the China, Japan, Philippines, France, Italy, and the Americas; Hong Kong cuisine brings elements together to create a well-balanced dish, bursting with flavor.
At Elements Diner, we believe that food should be real and authentic. We take pride in the fact that we add no MSG nor additional salt to our dishes. Using fresh ingredients, we create dishes with unique flavors that you won't find anywhere else.
The Poke Guy
420 Richards Street, Vancouver
Instagram: @thepokeguyyvr
Cuisine: Poke
Poke (raw fish salad) with quality ingredients, wild (not farmed) seafood, sustainable sourcing (Ocean Wise), 100% compostable packaging, gluten free, using REAL Hawaiian salts, spreading a little aloha in every bite. Our fish comes in fresh on the daily, and once it's gone – it's gone. We believe in quality to deliver you a premium poke.
Tickets:
Early-Bird Tickets: $35 per person before June 30, 2017
Advance Tickets $45 per person after June 30, 2017
Regular $60 per person after July 9, 2017
Note: Eventbrite fee and GST is extra on all tickets purchased online.
Ticket price includes tasting plates at each of the participating restaurants throughout the evening. (Beverages are included at some restaurants which will be noted, you are welcome to purchase wine, beer, cocktails or mocktails at each of the participating restaurants).
Note: ALL Tickets must be purchased in advance online. All ticket sales are final. No exchanges or refunds; however you are welcome to transfer the ticket to another person for the same event if you notify us at least 48 hours in advance with name (s) of who will be attending in your place. Participating restaurants subject to change. Event produced by CMI Chat Media Inc. This is an all ages event.