For all you burger lovers! Tantalize your taste buds at several restaurants throughout downtown Vancouver! This afternoon tasting extravaganza goes from 2pm until 6pm and is presented by Vancouver Foodster and Tasting Plates.
Touring several restaurants you will have a chance to eat all types of burgers (which may include beef, bison, pork, lamb, chicken, and more), with crazy sauces, toppings, and sides.
See our past Vancouver Foodster events and Tasting Plates events view our past events, photos and more!
Bring your friends, your significant other, your family or come solo.
Visit each of the participating restaurants at your leisure by bike, moped, transit, car, walking, roller skates, skateboarding or carpooling.
Registration: Milestone's Robson –this is where you will show us your printed or digital tickets and will pick up your Burger Palooza Cards. Everyone will kick-off the event at Milestones Restaurant on Robson with beer tasters from Howe Sound Brewing!
Participating Restaurants
1145 Robson Street, Vancouver
Web: http://www.milestonesrestaurants.com/
Twitter:  @MilestonesRBSN
833 Denman Street
Twitter: @BuckstopDenman
Yagger's Downtown Restaurant & Sports Bar
433 West Pender St. Vancouver
Twitter: @yaggersdowntown
526 Abbott Street, Vancouver
Web: http://bismarck.ca/
Twitter: @TheBismarckBar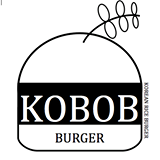 1019 Main Street, Vancouver
Web:https://www.facebook.com/kobob.burger 
Twitter: @KobobBurger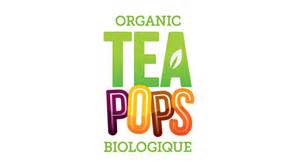 Location: TBA
Web: http://www.deebeesorganics.com/
Twitter: @DeeBeesOrganics
Purchase tickets via Eventbrite:
Advance Tickets: $40 per person. $120 for a 4 pack of tickets or $162 for a 6 pack of tickets (get a group of friends/family together and save by purchasing a 4 pack or 6 pack). Regular tickets $50 per person after May 1.
Note: Eventbrite fee and GST is extra on all tickets purchased online.
Ticket price includes tasting plates of burgers, sides and more at each of the participating restaurants/establishments throughout the afternoon. (Beverages are included at some establishments which will be noted, you are welcome to purchase other drinks at each of the participating restaurants).
Note: ALL Tickets must be purchased in advance online. All ticket sales are final. No exchanges or refunds; however you are welcome to transfer the ticket to another person for the same event if you notify us in advance with name (s) of who will be attending in your place. Event produced by CMI Chat Media Inc.