Tantalize your taste buds at several of Vancouver Foodster (aka @vanfoodster Richard Wolak's) favourite pizzerias throughout Vancouver! This Pizza tasting extravaganza is presented by Tasting Plates and Vancouver Foodster.
You will have a chance to taste many types of pizza from Neapolitan to Roman to NY style and more!
Each restaurant will be serving up Tasting Plates for guests to enjoy and you will have a chance to visit many different types of restaurants throughout the event, meet some new food loving friends, meet the chefs, and learn about each of the participating restaurants.
Visit each of the participating restaurants at your leisure by car or use transit.
Registration: Dogwood Brewing  -this is where you will show us your printed or digital tickets and will pick up your Pizza Palooza passports.
Participating Restaurants and Establishments:
Straight outta Brooklyn
701 Kingsway (at Fraser), Vancouver
Web: http://straightouttabrooklynpizza.com/
Twitter: @straightbkpizza
Style of Pizza: New York style
The "New York Pizza" dates back to 1905 when Gennaro Lombardi, an immigrant pizzaiolo from Naples, began to serve pizza in his Little Italy grocery store. Lombardi created a unique pizza style similar to that from the old country. He still focused on a thin crust and high quality ingredients, but his pizzas were served 'to go' and 'by the slice'. His influence led to the emergence of Italian American Pizzaiolos who began to make quality slices all over the immigrant neighbourhoods in Brooklyn.  To this day, Brooklyn is renowned for having New York's best pizza. Our aim is to bring a little New York to Vancouver by giving you an experience that is straight outta Brooklyn…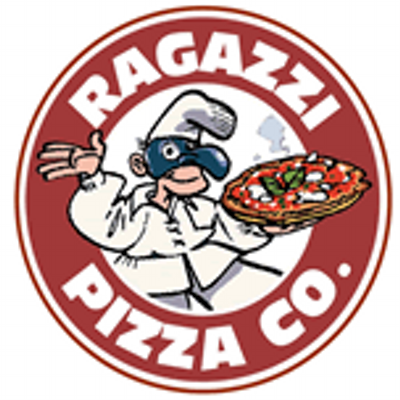 Ragazzi Pizza
2996 E. 22nd Avenue, Vancouver
Tel: 604-433-2235
Web: http://www.ragazzipizza.com/
Twitter:   @RagazziPizza
Style of Pizza: New York style real Italian pizza.
It starts with our traditional dough recipe, made right on site. Our pizza is hand stretched and baked directly on a stone for a light and healthy, authentic Italian crust. We spare no expense, using only the highest quality ingredients. Fresh vegetables, high quality mozzarella cheese, and imported meats help to create flavours and textures found only in Italy.
Firecrust Neapolitan Pizzeria
808 Davie Street
Web: http://www.firecrustpizzeria.com/bc-menu/
Instagram: @firecrustdavie
Style of Pizza: Neapolitan
Firecrust is a premium fast-casual Neapolitan pizza concept, this location is the first one in Vancouver as well as in British Columbia.
ZeroZero Pizzeria
415 Abbott Street, Vancouver
Web: http://www.pizzeria00.ca/
Twitter @zero_zero_pizza
Style of Pizza: Roman
ZeroZero is an authentic Roman style Pizzeria located in central Gastown, Vancouver. We offer a wide selection of healthy pizzas made fresh to order, by the slice or pie. ZeroZero prides itself in creating the perfect crust that is both crunchy and bubbly, set to rest for 72 hours until the dough has risen to perfection. Using gourmet ingredients such as buffalo mozzarella, prosciutto and eggplant marmellata to create decadent and mouth-watering pizzas, ZeroZero is the perfect place to come for lunch or dinner if you want to enjoy a traditional taste of Rome right here in Vancouver.

Dosa Hut
7233 Fraser Street, Vancouver
Web: https://www.facebook.com/dosahutvancouver/
Twitter: @kalaidosahut
Instagram: @dosahutvancouver
Cuisine: Southern Indian
Specializing in Indo-Chinese cuisine, and known for their delicious dosas, they offer a large selection of other dishes as well as Pizza.
Dogwood Brewing
8284 Sherbrooke St, Vancouver
Web:http://www.dogwoodbrew.com/
Twitter:@DogwoodBrew
Instagram:@DogwoodBrew
Cuisine: Brewery and pizzeria
Dogwood Brewing first opened its doors in March 2015, it was with the intention to make great tasting beer while staying grounded in the values of sustainability, the support of local economy and the principles of organic certification.
Tickets:
Early-Bird Tickets: $35 per person before January 31, 2017
Advance Tickets $45 per person after January 31, 2017
Regular $60 per person after February 19, 2017
Note: Eventbrite fee and GST is extra on all tickets purchased online.
Ticket price includes tasting plates at each of the participating restaurants throughout the evening. (Beverages are included at some restaurants which will be noted, you are welcome to purchase wine, beer, cocktails or mocktails at each of the participating restaurants).
Note: ALL Tickets must be purchased in advance online. All ticket sales are final. No exchanges or refunds; however you are welcome to transfer the ticket to another person for the same event if you notify us at least 48 hours in advance with name (s) of who will be attending in your place. Participating restaurants subject to change. Event produced by CMI Chat Media Inc. This is an all ages event and everyone is welcome.