Tantalize your taste buds at several restaurants throughout Vancouver! This 3rd noodle tasting extravaganza is presented by Tasting Plates and Vancouver Foodster.
You may have a chance to taste all sorts of noodles from chow mein to spaghetti to mac & cheese, pho, pad thai, ramen and more. Touring many ethnic eateries and tasting noodle dishes including American, Chinese, Filipino, Hong Kong, Indian, Italian, Southern, Taiwanese, Thai, Vietnamese, and more.
See Richard Wolak (Creator/Founder of Noodle Mania and VancouverFoodster.com) on the Global TV Morning News Saturday Chef with Chef Ui Ratsomjit
Each restaurant will be serving up Tasting Bowls or Plates for guests to enjoy and you will have a chance to visit many different types of restaurants throughout the event, meet some new food loving friends, meet the chefs, and learn about each of the participating restaurants.
If you haven't been to our previous Noodle Mania event, Novus TV featured our event on Food Finds (view here).
Vegetarian options will be available at many of the participating restaurants.
Bring along a friend or two, your significant other, your family or come solo.
A food networking event connecting Vancouver's vibrant food community.
This is an all ages event and everyone is welcome.
Visit each of the participating restaurants at your leisure by bike, moped, car, transit, walking, or carpooling.
Registration: Platform 7 Coffee  -this is where you will show us your printed or digital tickets and will pick up your Noodle Mania Cards. (Note: registration will open at 5:30pm).
U & I Thai
3364 Cambie Street
Twitter: @UIThai2
Cuisine: Thai
Authentic Thai cuisine native to Thailand with a focus on quality and we only use fresh ingredients for our customers. And we provide a wide selection of dishes for guests interested in vegetarian and gluten free options.
Linh Cafe
2836 West 4th Avenue
Web: http://linhcafe.com/
Twitter: @LinhCafeVan
Cuisine: traditional French and modern Vietnamese cooking
Our dream is to create an unpretentious, casual, family style restaurant – serving authentic country style French cuisine with a twist of Vietnamese cuisine.
Grotto Italian
1785 Davie Street
Twitter: @grottovancouver
Cuisine: Italian
Now open in English bay!! Fresh Italian, tons of wine, amaro based cocktail programs.
Platform 7
2300 West Broadway
Web: http://www.platform7coffee.com/
Twitter: @Platform7Coffee
Cuisine: Coffee and baked goods
Platform 7 Coffee Brew Bar provides a unique coffee culture experience. Platform 7 transforms you to a Victorian London Train Station to experience beautiful hand-crafted espresso and coffee brew bar drinks. We selected Stumptown Coffee Roasters from Portland, as our flagship coffee roaster. Dialing in the perfect profile on our Strada, gives us the distinct pleasure in presenting the absolute best cup of coffee to our guests. From a delectable selection of the finest locally-sourced artisan bakeries to our tailor-made sandwiches, the Platform 7 experience can take one on an exotic journey to taste exquisite coffees from around the world. Providing a guiding and careful hand, our staff take great pride in presenting and serving our guests with unique and enticing brew techniques.
"Cart Noodle" is an authentic South East Asian favourite. We fuse tradition with modern taste buds, our Cart Noodle is made from specially prepared fresh ingredients and soup, our guess can select and combine soup and ingredients to their heart's content or try our "district" special. Our store features works from local prominent artist, designers and architects with pieces that pay tributes in subtle details that reflect the region where we select our dishes.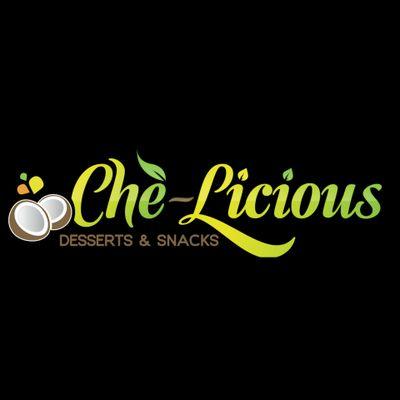 Che-Licious Desserts & Snacks
1120 Denman Street, Vancouver
Web: http://www.che-licious.com/
Twitter: @eat_chelicious
Cuisine: Vietnamese
Specializing in gourmet viet subs (banh mi), pho & fun vietnamese desserts (chè) & bubble tea & smoothie
Advance Tickets: $40 per person. $150 for a 5 pack of tickets (get a group of your friends/family together and save by purchasing a 5 pack, tickets only $30 each). Regular Tickets $55 per person after January 3, 2016.
Note: Eventbrite fee and GST is extra on all tickets purchased online.
Ticket price includes tasting bowls or plates at each of the participating restaurants throughout the evening. (Beverages are included at some restaurants which will be noted, you are welcome to purchase wine, beer, cocktails or mocktails at each of the participating restaurants).
Note: ALL Tickets must be purchased in advance online. All ticket sales are final. No exchanges or refunds; however you are welcome to transfer the ticket to another person for the same event if you notify us at least 48 hours in advance with name (s) of who will be attending in your place. Participating restaurants subject to change. Event produced by CMI Chat Media Inc.