Tantalize your taste buds at several restaurants in Vancouver! This 5th annual noodle tasting extravaganza is presented by Vancouver Foodster.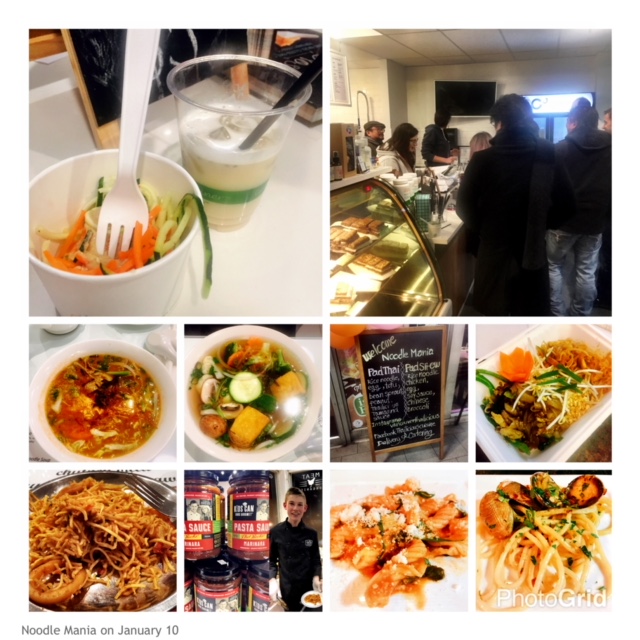 See Richard Wolak (Creator/Founder of Noodle Mania and VancouverFoodster.com) on the Global TV Morning News Saturday Chef with Chef Ui Ratsomjit in 2016.
Each restaurant will be serving up Tasting Bowls or Plates for guests to enjoy and you will have a chance to visit many different types of restaurants throughout the event, meet some new food loving friends, meet the chefs, and learn about each of the participating restaurants.
You may have a chance to taste all sorts of noodles from chow mein to spaghetti to mac & cheese, pho, pad thai, ramen and more. Touring many ethnic eateries and tasting noodle dishes including American, Chinese, Filipino, Hong Kong, Indian, Italian, Southern, Taiwanese, Thai, Vietnamese, and more.
If you haven't been to our previous Noodle Mania event, Novus TV featured one of our previous events on Food Finds (view here).
Visit each of the participating restaurants at your leisure by car or use transit.
Registration: Cha Le Tea Merchant -this is where you will show us your printed or digital tickets and will pick up your Noodle Mania passports.
Participating Restaurants
1741 Robson St, Vancouver
Web: https://www.facebook.com/flowerandhorseinspring/
Instagram @flowerandhorseinspring
Cuisine: Yunnan style of Chinese cuisine
Neighborhood: Westend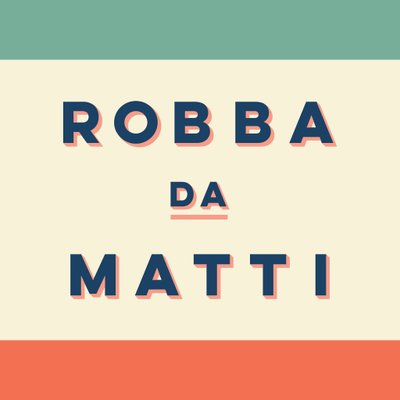 Robba Da Matti 
1127 Mainland Street,  Vancouver
Web: http://www.robbadamatti.com/
Twitter: @Robba_daMatti 
Instagram: @robba_damatti
Cuisine: Italian
Neighborhood: Yaletown
Yaletown's Italian Tapas wine bar, a family-run, authentic Italian restaurant. We source the highest quality imported ingredients from Italy & combine them with seasonal ingredients.
Water Street Cafe
300 Water St, Vancouver
Web:http://www.waterstreetcafe.ca/
Twitter: @waterstcafe
Instagram: @waterstcafe 
Cuisine: Italian, westcoast and seafood
Neighborhood: Gastown
The Water St.Café established in 1988 is a Gastown cornerstone overlooking cobbled streets and the world famous steam clock. Chef Alan Tse and Chef Zach Steele creating beautiful dishes using seasonal ingredients.
Cha Le Tea Merchant Cafe
1207 Hamilton Street, Vancouver
Tel: (604) 633-9989
Web: https://www.chaletea.com/
Instagram @chaleteamerchant
Cuisine: Tea Merchant Cafe + Shop
Cha Le Tea Merchant Cafe + Shop is a Vancouver-based importer and purveyor of high-quality, premium Chinese tea, available for sale online at www.chaletea.com and at its Yaletown storefront  – a full-service tea cafe serving a rotating list of proprietary teas, blends, tea lattes, herbal infusions and a small bites menu.
Pami/Tseng Noodles 
Web: https://www.paminoodles.com/
Twitter: @NoodlesPami
Instagram: @pami_noodles
Cuisine: Taiwanese and Japanese
Neighborhood: Downtown
PAMI, like spaghetti from western countries or ramen from Japan, is the noodle from Taiwan. PAMI literally means the natural sun-dried noodles. The sun drying process avoids any use of preservatives and retains the natural smell of wheat flours.  The noodles have a broad, flat character with a very nice chew to them.  The sauce coats the noodles completely – not too much, not too little.  The balance of the spicy Sichuan pepper to other flavors is masterful; it balances perfectly. The noodles are ranked in the Top 10 Noodles of All Time by Ramen Rater and is the only noodle on the list from Taiwan.
(to be served at Wasabi sushi n noodle)
Wasabi sushi n noodle
202-345 Robson Street, (Robson and Hamilton) Vancouver
Tel: 604-681-8182
Web: www.wasabirobson.com
Tickets:
Early-Bird Tickets: $35 per person before December 22.
Advance Tickets $45 per person before January 7, 2018.
Regular $60 per person after January 7, 2018
Note: Eventbrite fee and GST is extra on all tickets purchased online.
Ticket price includes tasting bowls or plates at each of the participating restaurants throughout the evening. (Beverages are included at some restaurants which will be noted, you are welcome to purchase wine, beer, cocktails or mocktails at each of the participating restaurants).
Note: ALL Tickets must be purchased in advance online. All ticket sales are final. No exchanges or refunds; however you are welcome to transfer the ticket to another person for the same event if you notify us at least 48 hours in advance with name (s) of who will be attending in your place. Participating restaurants subject to change. Event produced by CMI Chat Media Inc. This is an all ages event and everyone is welcome.