As part of the Dine Out Vancouver Festival – Get set for another extraordinary night of art, eating and drinking on Granville Island. Visit resident artists, local producers of beer, sake, wine and spirits, and taste dishes from several of the island eateries at some of Granville Island's finest restaurants, breweries and distilleries.
Following your "digital passport" as your guide, you will enjoy dishes, bites, sips as well as have a chance to meet the artists, chefs, tour breweries, a distillery and discover more around the island.
Visit each of the participating eateries and establishments at your leisure by walking.
Time: 6pm – 10pm
See our past Art, Eat and Sip tour here
Participating restaurants and establishments include some of the Granville Island's best including:
Artisan Sake Maker
1339 Railspur Alley, Vancouver
Instagram @artisansake
Web:  http://artisansakemaker.com/
Establishment: Sake Winery
Artisan SakeMaker is known as a unique commercial winery that produces award winning, hand-made, small batch and fresh sake. Our brand name "OSAKE" is widely recognized as "Canada's first locally produced fresh premium sake" and its popularity has reached across the country and beyond.
Handcrafted in our artisan studio located at Railspur Alley on Granville Island, Osake is the first "fresh premium"Junmai Sake [Namazake] of its kind produced in Canada. Fermented from top-quality Japanese sakamai, then hand-pressed and hand-bottled, Osake is left unfiltered to optimize its fresh, delicate, fruit-like aromas and flavours.
Off The Tracks Espresso Bar & Bistro
1363 Railspur Alley, Vancouver
Instagram @offthetracksbistro
Web: http://www.tracksbistro.ca/ 
Establishment: Cafe and bistro
Off the Tracks is a Granville Island original, providing the best of local talents, whether it is roasting beans to their absolute perfection, crafting a perfect cup of coffee, or creating the most mouth-watering House Salad on the entire island. We want to showcase the best of our local community and what it has to offer.
Granville Island Brewing 
1441 Cartwright Street, Vancouver
Instagram @granvillebeer
Web www.granvilleislandbrewing.ca
Establishment: Brewery and Taproom
Our Brew Story
In 1984 something happened that forever changed the local beer industry: Granville Island Brewing opened the doors to Canada's first microbrewery and our iconic Lager. It wasn't long before we were adding more new and unique West Coast inspired beers to our lineup.
Over the years, we've become more than just a local brewery. We also focus much of our efforts towards ongoing community investment, including sponsorship and charitable support of community organizations and more. We're just as proud of that as we are about what we put in our bottles.
#ItsGoodToBeHere
Preservatory Provisions and Toast Bar
1689 Johnston St, Vancouver
Instagram @preservatorytoastbar
Web https://thepreservatory.com/
A hyper local specialty food market and casual standup toast café in Granville Island Public Market.
Kasama Chocolate
1244 Cartwright St #2, Vancouver
Instagram @kasamachocolate
Web: https://kasamachocolate.com/
Small batch, award winning, bean-to-bar chocolate maker focused on making high quality chocolate bars and hot chocolate from different cacao origins around the world.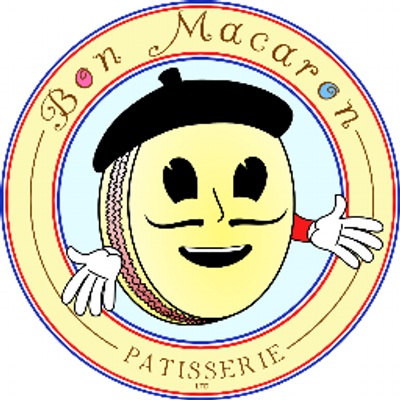 Bon Macaron Patisserie
1244 Cartwright St Unit 4, Vancouver
Web: http://www.bonmacaronpatisserie.com/
Instagram @bonmacaronpatisserie
Cuisine: Patisserie
With over 50 flavours ranging from the traditional to the most creative sweet & savoury, everyone will find something to their taste! All of our macarons are naturally gluten-free and we make a number of dairy-free options as well.
Hype Chocolate Co.
(will be located inside New Leaf Editions studio during the event)
Web:https://hypechocolate.com/
Instagram @hypechocolate.co
A nostalgic chocolate and ice cream shop located in the Strathcona neighbourhood  is a chocolate-covered sweet tooth's dream . The store still sells your favourite chocolate bars and sweet treats but they've also added ice cream to the mix and are having fun with floats, milkshakes, and ice cream sandwiches and so much more.
Watch for more food and drink spots.
Some of the Participating Artists
Amy Stewart
Instagram @amystewartart
Banquet Workshop
Instagram @banquetworkshop
Shira Gold
Instagram @shiragoldphotography
Banquet Workshop, Amy Stewart and Shira Gold Photography are three female owned and locally produced fine art and design studios based under one roof on the East side of Granville Island.  Amy Stewart's unique paintings are explorations of colour and shape that range from exuberant bursts of brightness to contemplative reflections on darkness. Shira Gold is an internationally exhibited fine art photographer who's contemporary still life work is steeped in visual narratives and observations, exploring subjects of grief, identity, change and wonder. Sarah Edmonds and Tammy Lawrence as Banquet Workshop create bright beautiful art and objects for your home and life with an eye to sustainability and wonder. Together, their studio rests on the ancestral lands of the Musqueam, Squamish, and Tsleil-Waututh nations. Filled with bright light, wood beams, and high ceilings, 1249 Cartwright Studio is inspiring and full of wonderful work.
New Leaf Creative Solutions
Unit 3 – 1244 Cartwright Street
Instagram @newleafeditions
New Leaf Editions Is a collaborative printmaking studio specializing in traditional and contemporary print media.
New Leaf was established by Peter Braune in 1986 to work with artists seeking new forms of expression. The goal of a collaboration is to offer artists the ability to explore new forms of image making using print media. New Leaf has worked with many locally and internationally acclaimed artists. Services provided by New Leaf include: copper and zinc etching, photo-etching, relief printing, lithography, letterpress, and steel facing. We have also been working with architects and designers to etch images into all kinds of metal. These projects range from commercial to residential, all custom made pieces.
New Leaf invites community participation into the world of printmaking by co-ordinating the BIG PRINT PROJECT (check out our last Big Print Project on youtube) and the Biennial International Mini Print Exhibition (BIMPE). For more information check us out at newleafeditions.com, or look up New Leaf Editions on facebook.
Tickets:
Regular Tickets: $89 per person through January 24, 2023
Note: Eventbrite fee and GST is extra on all tickets purchased online.
Ticket price includes tasting dishes, beverages and bites at each of the participating establishments on this self-guided tour throughout the evening.
Note: ALL Tickets must be purchased in advance online. All ticket sales are final. No exchanges or refunds; however you are welcome to transfer the ticket to another person for the same event if you notify us at least 4 days in advance with name (s) of who will be attending in your place. Participating restaurants. establishments and art studios subject to change. Event produced by CMI Chat Media Inc. Ages 19 + event and everyone is welcome. Check out our event FAQ for more info here.
This event takes place during the Dine Out Festival 2023 presented by Destination Vancouver and Vancouver Foodster.
Event produced by CMI Chat Media Inc.
PRESENTED BY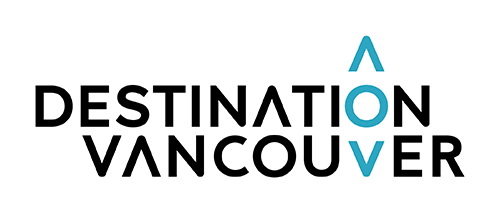 Our Community Partner